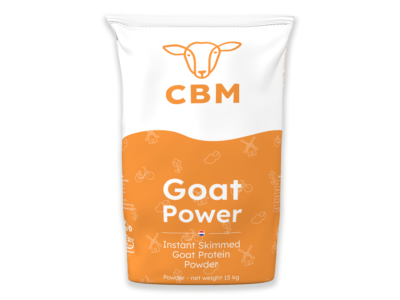 Goat Power – Instant Skimmed Goat Protein Powder
Goat Power Instant Skimmed Goat Protein Powder is a unique superior quality protein powder made from the highest quality goat milk. Via a patented process a casein rich stream is dried. The proteins remain in a more native state resulting in a unique goat protein powder that is high in casein protein and low in salt. Therefore, excellent as sports nutrition.
This skimmed goat protein powder is enriched with lactose and lecithin. The product has the same benefits as SGPP. It is applicable for instant purposes due to its great solubility.
More information?
Telephone: +31 (0)885 01 51 70
e-mail: info@ausnutria-dairy-ingredients.com
Goat Power Instant Skimmed - information and ingredients572 KB
Minimum order: 1000kg